In this Meet the Team Series, we've been introducing you to our amazing and talented team members here at OpenPotion.  You've had the pleasure of getting to know  Morgan, one of our developers and customer service experts, our project manager, Esteban,  the Content Wizard,  Adam, and most recently, Helen, assistant to our CEO and part-time super hero.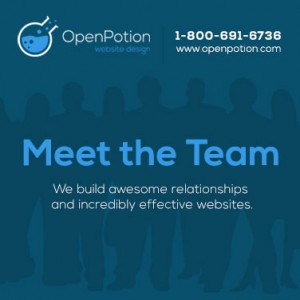 Today, we're going to give you the inside scoop on our Content Goddess, Starr.   In addition to content writing, Starr is our Social Media guru.  She manages all of OpenPotion's Social Media Marketing, and assists our clients in setting up their social platforms.
What's your background as far as work?
I actually come from a healthcare field background.  I worked for many years in recreational therapy in nursing and assisted living homes then as a program instructor in a day program for adults with disabilities.  Eventually, I was a certified med tech and doing direct care.  I thought about going into Nursing, but then I decided to pursue my dream.  When I left the healthcare field, I took a leap of faith and began my career as a freelance writer.  My dream has always been to write for a living, and I took a big chance when I went after it.  Fortunately for me, it panned out.  I spent two years freelancing for many different clients writing everything from instruction manuals on household items to magazine articles.  (I'm even published in a few books.)  It was during this time I discovered blogging and Social Media and became a self-taught expert.  Jason found me through a job posting last year, and the rest is history.
What do you bring to our team that is valuable?
I'm self-driven and very proactive.  If there's "nothing to do" you can bet I'll find something to do that benefits our company or our clients.  My years spent writing are a definite benefit, I like to think of myself as a qualified wordsmith.  My knowledge of blogging and Social Media brings a lot to the team and has helped OpenPotion as we continue to grow.  I'm a quick learner and willing to do just about any job, because I don't like being boxed into my title as "just a writer."
Where do you live, and with whom?
I currently live in Pittsburgh with my boyfriend and my two tween boys part-time, as I share custody with their father.  Ha, I say two tweens, but this weekend one of them becomes a teenager.  

What do you like to do in your spare time?
Write for fun – I write a blog, dabble in fiction, and am part of several writing groups.  I love to read almost anything I can get my hands on.  I enjoy Netflix binging, movies, and nerdy board games like Marvel Legendary.
Where do you hang out at when you're not at work?
I'm a hermit, and other than mandatory errands, I like to stick close to home.  Home is where the heart is, after all, and nothing beats spending an afternoon with the boys playing games or watching movies.
If you didn't work for OpenPotion, what would your dream job be?
Working from home as a writer really is my dream job.  Although, it would be nice to be a New York Times Bestselling author.  

What is the best part about working from home, and one of the biggest challenges of working from home?
There's many benefits to working from home.  I make my own schedule, the commute is a simple walk from the bed to my desk, I can take my breaks when I choose, go for walks to break up the day, and shower on my lunch hour if I want.  I'm always available for my boys if I need to be.  The downfall? Well, sometimes that urge to sleep in late is too easy to say yes to.  Distractions can be bad, too, but you learn to get a handle on all of it and balance work and home life with practice.
What is your favorite advice to give to clients about their websites?
I always tell our clients that the content on their website should act as an employee speaking directly to a prospective client.  It should tell a story, but speak to each visitor as if it were written just for them.   I give a lot of advice about "search engine optimization" which I think is fun – but I'm a writer, I think weird things are fun.
What has been your funniest moment working at OpenPotion?
Oh, wow, there is not one specific moment.  We're a pretty funny bunch of folks here.  There's been some HILARIOUS typos that sent me reeling into fits of laughter.  There's been a few instances Adam, our other content writer, or Helen had me laughing so hard I had tears rolling down my face and I was literally snorting.  Sometimes, Jason sings to us or does his silly impressions in our face-time meetings, and that's always fun.   We're serious about our work at OpenPotion, but we're a fun group.  I really enjoy working with all of the team members.
What projects have you enjoyed working on the most, and why?
My favorites were the healthcare websites and the nursing and assisted living homes we built sites for. Writing the content for those projects was a lot of fun for me.   It was like mixing my past work-life and present career into one big ball of writing fun.
What's your favorite food?
I love a good burger.
What would your rapper name be?
Starry Knight – Ha ha, that's awful.
Favorite Movie?
That's like asking me to pick a favorite child.  I will say that the Horror genre is my favorite.
If you had a super power what would it be, and why?
The ability to manipulate time.  I'd finally have enough hours in my day for everything I want to accomplish and I'd never age.    It would be like crossing the eternal life of a Vampire with a Time Lord's ability to time travel.  (I did mention somewhere that I'm a total nerd, right?)
Share a favorite meme from the internet: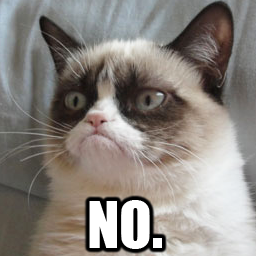 Starr, Content Goddess