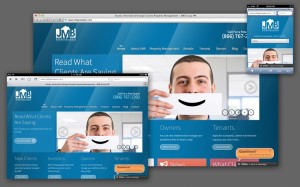 The latest answer to all the various mobile devices is to create sites that can adapt to any screensize.
Responsive sites are elastic and can adapt to any screensize. The old way of making sites more user friendly for mobile devices was to install separate themes or templates for mobile devices. On older sites we would include at least 5 templates; one for iPhones, one for Android phones, one for Palm OS, one for Blackberries, and one for standard mobile phones. Even Google has weighed in saying they prefer responsive website design over other methods of serving mobile devices.
Interested in getting a responsive website designed? Contact us or call us today!