Real Property Management (RPM) Websites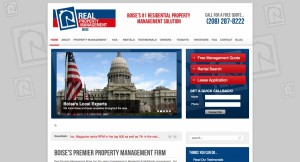 Real Property Management (RPM) Franchises Welcome
Real Property Management is the leading nationwide, residential property management company.   We have built many websites for RPM franchises all over the nation. What can an OpenPotion website, along with some Internet Marketing, do for your business? Find out…
According to our clients, you can expect…
Less phone calls of owners trying to "shop" and compare – they just want to sign up.
An increase in leads.
A reduction in time spent between propertyware and your website – update properties in one spot.
More control
Why is an OpenPotion website a great option?
It is integrated with propertyware, without having the customization/SEO limitations of being a propertyware hosted site.
The overall look is professional and clean.
It is built on an open-source standard and is therefore easier to customize, add add-ons, and perform search engine optimization on.
It is entirely built to please property owners and get you leads.
New responsive design adapts to any screensize including tablets and smart phones.
Our Real Property Management sites have had years of development with many RPM clients and would be well over $6000 from scratch.  The website costs less than half the price it normally would, at $2799 (about 24 hours or 3 days at our rate of $120/hr).  This is because we are able to copy our demo and then just spend a few days worth of work customizing it to fit your business.
What do you need to get started?
Our order form asks for everything we usually need including:
A signed contract between you and OpenPotion
The first half of payment as a non-refundable deposit ($1399)
Access to your PropertyWare account (make the login something like openpotion@yourdomain.com)
Your time (See below)
We can get it done as fast as you are willing to work with us.   As fast as just a few weeks is possible, but a month or two is a more realistic estimate.