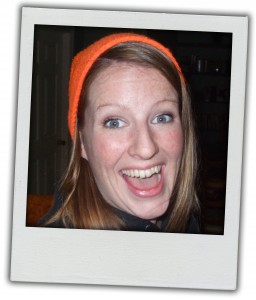 Chances are, if you're a current client or you've called our number in the last three months, you've have the pleasure of hearing my adorable British accent. For those who haven't, hello I'm Helen – Jason's new assistant (and secondary brain), and I'm here to do a quick blog about why I truly believe in OpenPotion web design. OK, maybe it's going to be less than quick, I apologize in advance for this…
All Over the World
We're a virtual company, which is a strange concept to everyone, and sometimes even me. My morning commute is down the hallway, past the TV and couch, and into the sunroom that doubles as my office. My suit and tie is actually a raggedy old pair of pajama bottoms and comfy sweater. My in-house office mates are two domestic shorthair cats called Professor T. J. Snuggles and Melon. Yep, I work from home, and I love it. At OpenPotion Web Design, we all work from home, and it's really effective. Despite being thousands of miles from each other, I've never felt closer to my co-workers. Take Esteban, our Project Manager – he lives in Bolivia, but it sometimes feels like he's actually peeking over my shoulder, making sure I'm focusing on the right jobs for the day. And Starr – we have so many collaborative meetings about content that I sometimes almost invite her out for a drink 'after work'. We have people who work in Pacific time, Eastern time, and even in time zones I have no hope of ever understanding. The fact is, it works for us, and it's all down to who we work for. With Jason's help making sure we have nothing but awesome clients, we've built OpenPotion into a company that you can't help but love.
Website Design Full of Openness
We use this phrase a lot. Our name, OpenPotion, isn't just a name – it's who we are and what we do. We believe in openness, both in how we communicate (yes, I'll tell Jason if my lateness is due to one too many glasses of wine) and also in how we build your site. We don't do cookie-cutters, we won't tell you "Sorry, that's just how it is", and we certainly won't tell you something isn't possible without checking every avenue first. We want you to love your site each time you visit it and we want it to be effective at its job, and we'll be open with you so we can achieve it.
Why We've Sort of Become the Experts of Building Property Management Websites
Sometimes I don't believe Jason could be as young as he says he is, because of the extensive list of things he has done already with his life. I'll let you ask him about that, but one of the many things he knows a lot about is property management, and boy, does he know a lot! I'll tell you a secret – I knew NOTHING about property management companies before starting work with OpenPotion. I knew how to pay my rent on time as a tenant, and I could write up a fairly decent maintenance complaint when I needed to, but the Real Property Management world was new to me. Then I got hired as Jason's assistant, and within three months I was writing articles for clients on how to maximize their rate of return on rental properties, and advising clients on the advantages and disadvantages of Appfolio and Propertyware. This is all thanks to the knowledge held within Jason's brain, and his unique and strangely effective training sessions with us. Seriously, test him out – he'd take first place at any Property Management trivia night (if such a thing existed).
My Performance Review
It's been three months pretty much to the day since I logged in to the OpenPotion system for the first time and was introduced to my new co-workers, and every day is still a thrill ride. If this was any old office job, right about now I'd be in some cold meeting room discussing progress points, weaknesses, and objectives, and setting generic targets to appease the mighty paperwork gods… but I'm not. Instead I'm working for one of the most talented CEOs I've ever met, with some of the most focused colleagues and honestly, some of the most awesome clients you could hope for (some of you are downright hilarious), and I couldn't be happier.
So, want to hear the accent? Go on, give me a call!
//www.openpotion.com/wp-content/uploads/2014/02/openpotion-website-design.png
0
0
OpenPotion Website Design
//www.openpotion.com/wp-content/uploads/2014/02/openpotion-website-design.png
OpenPotion Website Design
2014-06-13 14:17:23
2023-10-18 09:17:44
I love the work we do here at OpenPotion, and here's why you should too.