Launching a new website is an intensive process that encompasses a myriad of diverse tasks. From choosing a design scheme and layout to crafting the content that fills the site's pages, it's important to pay careful attention to the many components of a new website's identity. For amateur webmasters with little experience in creating and maintaining an online destination, ideas like content management systems often appear overwhelming and complex, but these innovative resources are actually one of the most valuable tools available to would-be site managers.
Best of all, many of these platforms, commonly referred to as CMS, are also open-source, which represents a unique advantage for content creators and designers alike. An open-source CMS provides a seamless fit for most webmasters, thanks to the three following benefits:
1) Cost-Efficiency
Much like the name suggests, an open-source product is created and maintained by an independent group of developers. Unlike platforms from big-name software companies, an open-source CMS like WordPress or Joomla doesn't carry an exorbitant price tag. Instead, these systems can be deployed and customized for a fraction of the cost of a proprietary system. Furthermore, the passionate grassroots development teams behind these open-source products continually release new updates to the bones of the CMS infrastructure, ensuring the platform remains secure and compatible with various web browsers.
2) Flexibility and Compatibility
Continual advances within the realm of digital content creation have served as an undeniable boon for web developers, but the various competing technologies don't always play well together in practical applications. From coding languages to dynamic plug-ins, web designers have a vast arsenal of solutions available to them, but many proprietary management platforms only support a limited number of these resources. This results in a massive headache for designers and developers tasked with building a powerful, modern website.
Utilizing an open-source CMS as the infrastructure for a web destination eliminates many of these problems. Because of the wide number of sites taking advantage of these content systems, independent developers and large corporations alike have worked to make their products compatible with the most popular systems. For this reason, an open-source CMS can be customized to fit nearly any website need.
3) Intuitive User Experience
Professional web designers and developers tackle the responsibility of creating an appealing website, but often times, it's small business owners and their staff who keep a site updated with new information. Without advanced knowledge of web development processes and the various elements that compose them, it frequently proves next to impossible for website owners to make changes to their site. Sites built on an open-source CMS, however, don't present the same challenge. Open-source powerhouses like WordPress and Joomla are utilized by innumerable groups across the globe.
From multinational brands to mom-and-pop retail establishments, some of the Internet's most-visited sites utilize an open-source CMS. Much of this popularity can be attributed to the unparalleled UX these systems provide. With a few hours of training, any website owner can master the basics of using an open-source CMS.
Ultimately, most website owners are most concerned with how well their site meets the needs and expectations of its visitors. In order to address this issue, however, it's essential to use the right approach in the developmental process. We've had the privilege to partner with clients of all sizes in a web design capacity, and our open-source CMS solutions continue to prove invaluable for our customers. With the many benefits these platforms provide, it's simply impossible to deny the appeal of an open-source content management system.
-Adam Z, Content Wizard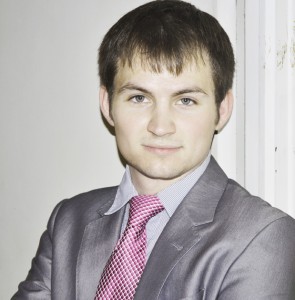 //www.openpotion.com/wp-content/uploads/2014/02/openpotion-website-design.png
0
0
Adam Zetterlund
//www.openpotion.com/wp-content/uploads/2014/02/openpotion-website-design.png
Adam Zetterlund
2014-07-30 07:02:46
2014-07-30 07:43:15
3 Reasons to Get an Open-Source CMS Website Instead of Something Proprietary