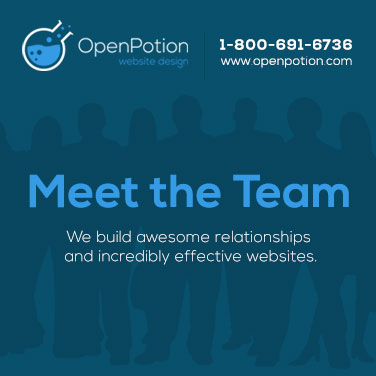 For the last several months, you've had the opportunity to get to know our team in this series, Meet the Team.  At OpenPotion, we pride ourselves on building awesome relationships, and the transparency that goes along with that creedo.   We've given you a peek into the lives of all of our team members, and now we would like to introduce you to our bosses.
Jason and Ashley are the founders, co-owners, and CEOs of this company- without them there would be no OpenPotion. Partners in life and business, this dynamic duo inspires all of us to do better, learn more, and perform at 110% every single day.  Next week you'll get to read the exclusive interview with Jason.  Today, I would like to introduce you to Ashley.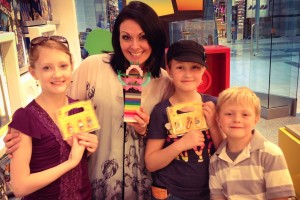 What's your background as far as work?
I have been working as the co-owner of OpenPotion since we started the company in 2008. Before that I worked as the Marketing and PR Manager for a consulting company. I have also worked as a coffee barista, a file clerk at an insurance company, and an office manager at a chamber of commerce.
What do you bring to our Team that is valuable?
I am really good with numbers, and I handle all of the accounting. I also handle all of the corporate filings and documents and  help manage support tickets and billing issues. I pretty much do anything that Jason asks me to take care of.
Where do you live, and with whom?
I live with the love of my life, Jason, and our four children; three girls and one boy.  We also have 2 dogs 🙂
What do you like to do in your spare time?
I love to read, sing, and be artistic and creative. I also love being on the PTA at my son's school and doing volunteer work.
Where do you hang out at when you're not at work?
For me, work and home are the same place so I am mostly at home.
If you didn't work for OpenPotion, what would your dream job be?
I would love to run a non-profit organization or open a bakery.
What is the best part about working from home, and one of the biggest challenges of working from home?
The biggest challenge in working from home is being able to separate my personal life and work. They overlap all the time and it's difficult to set boundaries. I love working from home because it gives me the freedom to be more involved in my children's  education and volunteer at their schools.
What is your favorite advice that you like to give to clients about their website?
If they do not have a website that sells well and/or has functionality built into the site that cuts down their workload, they are missing out on a valuable tool to help their business grow.
What has been your funniest moment working at OP?
I don't have a specific incident that was funny, but I sure do enjoy sitting in the team chat room online and watching all the funny memes that everyone creates.
What's your favorite food?
Sushi, cupcakes, pizza
What would your rapper name be?
Suga Rush (like sugar)
Favorite movie?
Oh man, this is a hard one. I love The Lord of the Rings movies. I love Across the Universe.  And all of The Avengers movies.
If you had a super power what would it be?
I would definitely want the power of telepathy.
Share a favorite meme from the internet.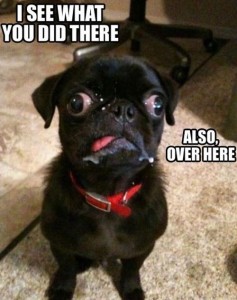 -Starr Bryson, Content Goddess

//www.openpotion.com/wp-content/uploads/2014/02/openpotion-website-design.png
0
0
Starr Bryson
//www.openpotion.com/wp-content/uploads/2014/02/openpotion-website-design.png
Starr Bryson
2014-10-24 10:20:35
2014-10-24 11:12:56
Meet Our Accounting Goddess