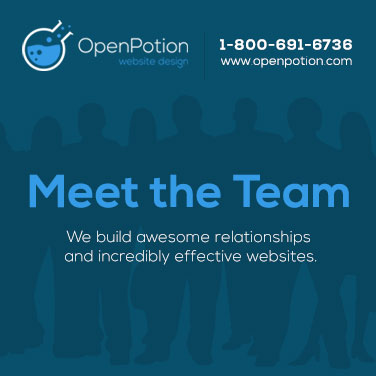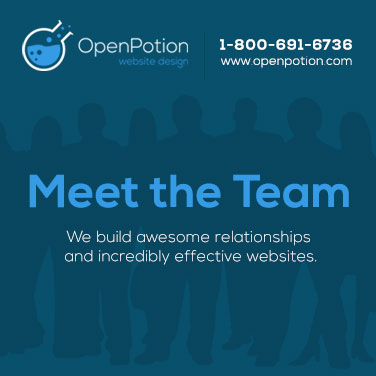 Happy Friday and welcome back to our ongoing series, "Meet the Team," where we're giving you a chance to get a personal look into the lives of our fantastic team members here at OpenPotion.  So far you've had the chance to get to know our customer service expert and web developer Morgan, our awesome projects manager Esteban, our British assistant to our CEO Helen, and the members of our content team,  Adam the Content Wizard and Starr the Content Goddess.
This week, we're interviewing our visual virtuoso and graphics guru, Michael.
What's your background as far as work?
– Started my career as a freelancer graphic designer, operating my own business for 5 years
– Worked for a year in the marketing department of Rockwell Automation as a marketing coordinator
– Worked as an ad coordinator for a farming magazine for a year
– Worked as a graphic designer for 5 years at Greentec – electronics recycler / Thinkrecycle – electronic recycling fund-raising program
– Worked for one year as a graphic designer at Bailey Creative – web design agency
What do you bring to our Team that is valuable?
– 17 years of design knowledge and experience
Where do you live, and with whom?
I was born and raised in Kitchener-Waterloo Ontario Canada, HQ of Blackberry (formally RIM) and the largest Octoberfest next to Bavaria. I currently reside in Stratford Ontario Canada, hometown of the likes of Lloyd Robertson, Peter Mansbridge and Justin Bieber. I live with my partner Carri-Ann, her two children Hannah and Grant, toy poodle Maxwell and teddy-bear hamster Charles. My son Kyle also live with us on a part time basis.
What do you like to do in your spare time?
– Train in the martial arts
– Watch movies…love movies
– Road trips…explore new places
– Send time with my son Kyle
– Draw, read, camp
Where do you hang out at when you're not at work?
Working from home, I don't get out much…when I do go out, it's usually to the dojo where I train twice a week in Aiki Jujitsu and Goju Ryu Karate.
If you didn't work for OpenPotion, what would your dream job be?
Honestly, I have a passion for designing mobile apps. I'd love to do more of that type of work. I think I'd do well teaching martial arts at my own dojo as well.
What is the best part about working from home, and one of the biggest challenges of working from home?
Best part – The flexibility and freedom to set my own schedule and hours
Biggest challenge – Staying focused and disciplined and avoiding distractions
What is your favorite advice that you like to give to clients about their website?
I like to remind clients that "it's all part of the process". Developing a website consists of incremental stages that build on one another to create the final product. Not to worry, the wire-frame isn't how the final website will look, it's just the beginnings of the process.
What has been your funniest moment working at OP?
I find it amusing that the team feels compelled to say my name with a British accent all the time. Now I just need to convince them to add "Sir" before it.
Which projects have you enjoyed working on the most and why?
I like working on the projects that require multiple components such as logo, wire-frame, style tile, mock-up, business card, etc. This way I can help clients to build a brand, not just a website.
What's your favorite food?
Sushi and chocolate, not together though.
What would your rapper name be?
Throw down
Favorite movie?
Sooo many to choose from… I'll go with "Saving Private Ryan" for the purpose of this interview.
If you had a super power what would it be, and why?
The same one Bruce Wayne and Tony Stark have.
Editor's note:  So, Michael wants to be a highly intelligent rich man with lots of fun toys.  I can dig that. 
Share a favorite meme from the internet.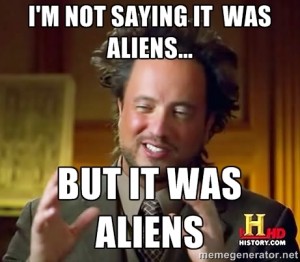 Starr, Content Goddess


//www.openpotion.com/wp-content/uploads/2014/02/openpotion-website-design.png
0
0
OpenPotion Website Design
//www.openpotion.com/wp-content/uploads/2014/02/openpotion-website-design.png
OpenPotion Website Design
2014-09-19 05:00:28
2014-09-19 08:15:58
Meet our Graphic Designer