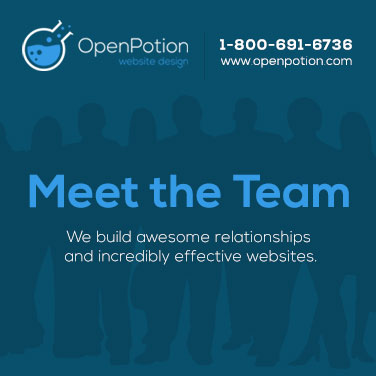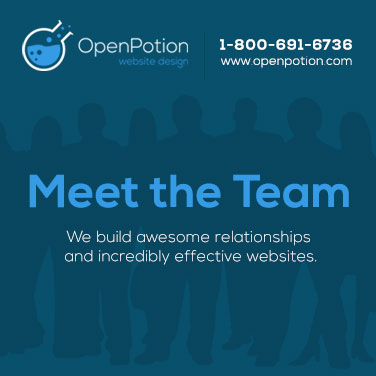 For the past few months, we've been taking you on a tour of our rock start team here at OpenPotion, giving you a VIP backstage pass and an insider view of our fantastic team members.  Getting to know us on a more personal level lets you see the real people behind the scenes of the magic we create.
So far you've had the chance to get to know our customer service expert and web developer Morgan, our awesome projects manager Esteban, our British assistant to our CEO Helen, the members of our content team,  Adam the Content Wizard and Starr the Content Goddess, and our visionary designer Mike.
Today, we're happy to share our interview with Fabricio, one of our developers and technicians.  Fab works on the  development, coding, and technical stuff that makes our clients' websites so great.  Without him, we would certainly be lost.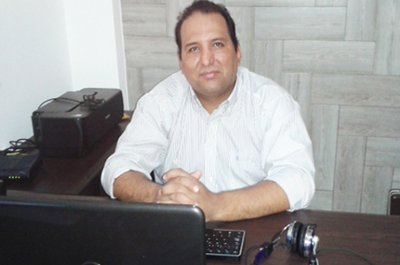 What's your background as far as work?
I graduated from UPSA (Universidad Privada de Santa Cruz De La Sierra).   After graduation, I worked in a Software firm Called TSE-Win, a Bolivian software factory for Madrid, Spain.  After that I worked for InforFactory, another Bolivan software factory for Madrid, Spain.  After InforFactory, I branched out as a freelancer and worked in the following areas:
Web System Development for My Institute of Insurance (a Miami Insurance Institute), as the head developer for a London Firm Called SKYCIG (Electronic Cigarette sell business), and for several USA based businesses building and maintaining their Joomla and WordPress sites.   I currently work for OpenPotion.
What do you bring to our Team that is valuable?
With more than 14 years of website and web-system development, I bring a lot of technical knowledge to the team.
Where do you live, and with whom?
I live in Santa Cruz, Bolivia with my wife Maria Jose and my two boys Leonardo (10 years old ) and Agustin (17 months old).
What do you like to do in your spare time?
I like to stay at  home and watch movies or go out with my family to enjoy their company.
Where do you hang out at when you're not at work?
I do not have a place I hang out.  I  just enjoy visiting my friends or having them over to my house.
If you didn't work for OpenPotion, what would your dream job be?
My dream job is doing what I do.  I would like to learn mobile apps at some point, though.
What is the best part about working from home, and one of the biggest challenges of working from home?
The best part about working from home is the flexibility with my hours and avoiding driving in rush hour traffic (too much stress).  The biggest challenge is to let go of the old habits of the conventional job in an office.
What is your favorite advice that you like to give to clients about their website?
Give your website the importance that it requires in order to obtain benefits from it.
What has been your funniest moment working at OP?
I do not have one funniest moment there are a lot,  especially in the team meetings, both chat and video.
Which projects have you enjoyed working on the most and why?
There is no one project that I like the most.   I would say all of them that offer some pressure to finish them on time, there is a moment when you realize you've finished ahead of the deadline and say it's DONE and you feel good for a job well done.
What's your favorite food?
Churrasco (it's like a BBQ)
What would your rapper name be?
Real Fab
Favorite movie?
From Paris with Love
If you had a super power what would it be, and why?
Mind reading, to know what's coming in order to make a good business decision.
Share a favorite meme from the internet.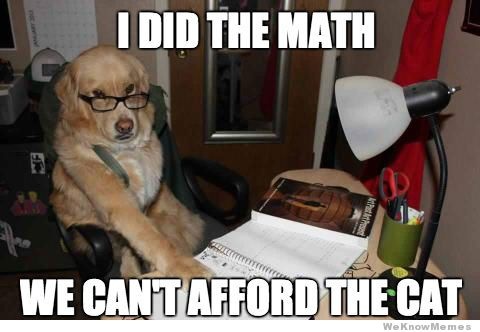 -Starr, Content Goddess


//www.openpotion.com/wp-content/uploads/2014/02/openpotion-website-design.png
0
0
Starr Bryson
//www.openpotion.com/wp-content/uploads/2014/02/openpotion-website-design.png
Starr Bryson
2014-10-03 05:00:52
2014-10-03 07:19:20
Meet Our "Fab"ulous Web Developer